"I use optimism as a very simple word, but let's understand it in its broader sense. Let's understand it as courage, hope, trust, solidarity—the fundamental belief that humans can come together and help each other to better the fate of mankind."
—Christiana Figueres, executive secretary, UN Framework Convention on Climate Change (2010-2016)
PEOPLE FIRST
When Christiana Figueres arrived in New York in 2010 for her first United Nations General Assembly, the newly appointed head of the UN's Framework Convention on Climate Change (UNFCCC) was a bundle of nerves. After all, the previous year's "COP"—Conference of the Parties, the UN's annual conference on climate change—had flamed out in Copenhagen.
Figueres, a Costa Rican diplomat who had built an impressive career in the climate arena, was handed the near-impossible task of getting things back on track and building a feasible plan for saving the planet.
She received word that Mary Robinson, the former president of Ireland and a global icon for her human rights work, wanted to see her.
"Why is she asking to meet me?," recalled Figueres, as if she was being summoned to the head teacher's office.
Steeling herself for a one-on-one, Figueres was ushered into a room with the Irish diplomat. Immediately, her nervousness faded. Robinson, who had recently been named the UN Secretary-General's Special Envoy on Climate Change, got right to the point, passionately detailing the links between climate and human rights.
A light went off for Figueres, suddenly a student of the woman she now calls "Mama Mary": the technical, data-crunching Copenhagen COP, which crashed so spectacularly in 2009, had been missing, among other things, that human connection.
For the next few years, Figueres—rightly credited as the chief architect of the 2015 Paris Climate Agreement—had a North Star: place humanity at the heart of climate diplomacy.
LEADER INSIGHTS
Mary Robinson, former president of Ireland; chair, The Elders
"At times a leader must take a risk & be bold, when it is clear that circumstances require it, but now we need the courage to take transformative risks to secure our future."
QUESTIONS
Mary Robinson Are you sure you have in place an accountable mechanism to ensure you deliver on your climate commitments? This is necessary to create trust.
THE PATH TO 2015
The Paris Agreement is a landmark international agreement on climate change. Legally, every country was required to submit a detailed plan for how it planned to reduce greenhouse gas emissions and slow rising global temperatures. By UNFCCC tradition, agreements are guided by the "hard consensus" rule: pacts must be unanimous to be signed.
It's difficult enough imagining any politically charged issue achieving unanimous support in a governing body—let alone an international body with members from the East and the West, North and South, from democracies and autocracies and long-standing bitter rivalries. And any global agreement on climate is, by nature, a complex document about carbon emissions, energy consumption, pollution, inequality and more.
But it did happen in Paris. And the road to that historic success originated in the ashes of 2009's failure.
The first climate conference that I attended was Copenhagen. I was very shattered by the experience. It was all so technical, so scientific. There was almost no reference to gender. And certainly human rights weren't there. I was really startled by this. Thousands of us still think of ourselves as Copenhagen survivors.
—Mary Robinson, Former President of Ireland and Chair, The Elders
Almost immediately after the Copenhagen COP, Robinson began devising a plan to assemble a coalition of scientists and those most negatively impacted by climate change: Small Island Developing States (SIDS), indigenous communities, people of color and women. She quickly found an ally in Figueres. Together, their behind-the-scenes efforts to build working groups and coalitions helped to infuse diplomacy with more humanity. The first chance they had to meaningfully test this approach came in 2012 at COP18 in Doha, Qatar.
Through a mix of back-room strategizing, flattery and public pressure, they successfully lobbied the conference president to establish a protocol for gender parity. As their coalition grew, so too did their influence in adding muscle and meaningful new language to subsequent COPs, setting the stage for Paris.
196 Parties
196 parties adopted the agreement at the 2015 UN Climate Change Conference (COP 21)
1.5°C
1.5°C is the target limit for global temperature rise, compared to pre-industrial levels
5-Year
Works on a 5-year cycle of increasingly ambitious climate action by signatory countries
THE MIRACLE OF PARIS
The stakes were exceedingly high in Paris in 2015. Among other critical issues, the perceived goal of the conference was a coordinated, international commitment to limit the rise of average global temperatures to two degrees Celsius. But many activists were adamant that 2°C was not sufficient; they pressed leaders to summon greater ambition and limit temperature rise to 1.5°C.
It may read like a slight distinction, but the difference between a global average temperature rise of 1.5°C and 2°C is hundreds of millions of lives. "Half a degree as an average permanent temperature rise around the world," notes Figueres, "is the difference between two completely different planets and certainly between two completely different conditions for human life."
"There was a moral imperative to help the most affected," added Robinson. And there was "chanting in the streets: '1.5 to stay alive. 1.5 to stay alive'."
The 1.5°C goal had its vociferous supporters, but there was scant political will to commit. Complicating events further, a terrible tragedy occurred just before the convention: coordinated terrorist attacks claimed 130 lives in Paris. It wasn't immediately clear if the conference would go forward.
But Figueres and her team, backed by multiple coalitions of deeply engaged stakeholders, still managed to achieve the 1.5°C commitment, overcoming the pall of terror attacks and navigating the complexities of a unanimous multilateral agreement among 196 member states.
Though many toiled tirelessly behind the scenes, much of the credit is roundly attributed to Figueres, Robinson, and a third woman diplomat, Laurence Tubiana, the climate ambassador of host nation France.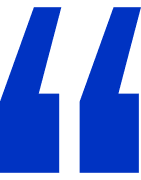 I remember when we put it into the text. It was about three o'clock in the morning, and all of us looked at each other and said, 'How on Earth is this going to pass tomorrow?'" And then it did. "We were all in total disbelief that it had passed. That was the miracle of Paris.
—Christiana Figueres
The inside story of the Paris climate agreement | Christiana Figueres
Enormous hurdles still remain when it comes to climate.
The latest, dire IPCC report
makes that urgently clear. But the Paris Accords remain a landmark achievement for the planet—the "Miracle of Paris" made possible, in part, by the behind-the-scenes leadership of brave women. "It was all under Christiana's stewardship," said Robinson. "She never gave up on it."