"Doing the right thing for society and the planet leads to the right outcomes for business."
— Ajay Banga, executive chair, Mastercard
THE IMPERATIVE OF FINANCIAL INCLUSION
Beyond the bottom line in a balance sheet, what increasingly matters most for companies, their leaders and employees is how they show up in society. Why? Because the fundamental truth about business is that our lives are deeply interconnected. The pandemic continues to demonstrate with clarity that what affects one, impacts us all.
At the same time, a fundamental truth about family is that a father's example has an enduring influence. Ajay Banga grew up on and around military installations, the son of an Indian Army officer. The example of his father—a general who treated everyone with the same respect and attention, be they infantryman or visiting dignitary—instilled in him the importance of a level playing field and the behaviors that enable it, like respect, decency, humility, empowerment and accountability.
Banga's career brought him around the world through executive positions with Nestlé, Pepsico and Citibank, where he began to see how the levers of finance could be put to work for people everywhere in the form of microfinance. After becoming president and CEO of Mastercard in 2010, he established that growth for the company meant imagining a world beyond cash. It soon became clear this was not going to happen in any significant way without a financial system that worked for everyone. And today, more than two billion face a challenging reality: they're essentially locked out of the digital economy.
The more the business could connect people to opportunity through access, tools and knowledge, the more Mastercard could contribute to a thriving society—and thrive as a company.
At the 2015 spring meeting of the World Bank and International Monetary Fund, its leaders asked attending heads of private-sector giants like Mastercard to take up the issue of financial inclusion. Banga responded with a seemingly impossible promise: Mastercard would help onboard 500 million of the world's "unbanked" or "underbanked" people into the digital economy by 2020.
How sensible was it for the leader of one of the world's biggest companies to pledge to tackle financial inclusion—with such an ambitious stretch goal and no roadmap? How would Mastercard's shareholders react to an idea with systemic implications for the company? What could be the consequences of publicly committing to empower half a billion people in five years—and failing?
DIGNITY AND DECENCY
The implications of having or not having a bank account are far greater than having or not having access to money. It would be more accurate to define the difference as being seen and being invisible.
"We started looking at the role of financial inclusion and the role of people who have been left out of the economy during this whole digital evolution," noted Shamina Singh, the company's Executive Vice President of Corporate Sustainability at Mastercard, who founded the Mastercard Center for Inclusive Growth. "And we realized that the role of Mastercard in that conversation is about connecting people and bringing them into the formal economy, so that they can enjoy the full protections that come with a regulated financial system."
LEADER INSIGHTS
Michael Miebach, CEO, Mastercard
I've always believed that if you link whatever you do to try to make a difference to your commercial viability, then it's scalable.
Ajay Banga, Executive Chairman, Mastercard
Take risks, thoughtfully. The transition to sustainability, for example, has risks but also offers improved long-term performance and meaningful societal rewards. Navigate the journey with ambition and care.
QUESTIONS
Michael Miebach, CEO, Mastercard
Why do you do the kind of work you do? For us at Mastercard, it's because we know we succeed when the world succeeds.
The globe's two billion unbanked or underbanked don't really get to participate in the financial mainstream. Their opinions don't count, they don't get counted in censuses very often, they get left out. Financial inclusion has so many facets, but the basic facet is to be counted, to be included, to be somebody, to have the dignity of your identity."
– Ajay Banga
Internally, Mastercard recognized the issue not only as a societal dilemma, but also as a business imperative. "It's in our own self interest to help promote a healthy community," said Banga, "and to help promote a wider, broader middle class—bring more people up from the bottom of the pyramid."
Beyond the business case, the brave bet Mastercard made boils down to the power of decency. Banga is fond of tracing the evolution of business intangibles over the last half century, from the importance of IQ to the acceptance of EQ (emotional quotient) to the emergence now of what he calls DQ: the decency quotient.
"You have to bring your decency quotient to work," Banga says. "We've fostered a culture of decency where people are encouraged to bring their hearts and minds to work, where they feel valued for their diverse backgrounds and perspectives. And we've been able to extend our business by recognizing the importance of ensuring more people are included in the digital economy and have the ability to create and maximize their opportunities. We've made our commitment to inclusion a business priority and a core component of how we operate, how new products and services are developed and how new partnerships are formed".
1 Billion
Pledged to bring 1 billion people into the digital economy by 2025
50 Million
Pledged to connect 50 million small businesses to the digital economy by 2025
25 Million
Providing 25 million women entrepreneurs with solutions that can help grow their businesses by 2025
MEETING GOALS, THEN RAISING AMBITION
Remarkably, Mastercard was able to fulfill its pledge to onboard 500 million into the digital economy in five years. The effort worked by creating over 350 innovative programs across 80 countries.
Some of the efforts seem simple in retrospect. Rather than relying on an expensive point-of-sale device in a small market in an Indian village, a shop owner could use QR codes, which, Singh notes, "are a really disruptive force in emerging markets. A QR code is a very inexpensive way for a small merchant to process transactions. And Mastercard actually created the QR code standard for India, which was adopted by the entire country."
Innovations like that—or the digital program for micro-merchants in Kenya, Jaza Duka ("fill up your store"), created in partnership with Unilever; the digital supply chain payment system for coffee growers in Mexico; or Mastercard's partnership with the microfinance nonprofit Grameen America, which has transitioned 130,000 low-income women entrepreneurs to digital banking—have not only fulfilled the promise of financial inclusion, but also validated Banga's initial commitment to stretch goals. Ambitious ideals married to tight deadlines can yield amazing innovation.
"​​There was no science to it. Nothing other than the desire to have a big goal, so we could all align our interests in the company, and make sure that we brought the fullness of ourselves to work every day: our technology, our capital, our people, our ingenuity, and make it a key part of the company's mission."
– Ajay Banga
When Mastercard reached the milestone in 2020, what would they do for an encore? The answer was another five-year plan, but this time doubling the previous goal: onboarding one billion people to the digital economy by 2025. Additional targets sit within the new goal, such as aiding 50 million micro-SMEs (small and medium-sized enterprises) and 25 million women entrepreneurs—a recognition of the essential role both groups play in driving the global economy.
The next tranche of onboarding goals is also global in its scope and impact, from bringing five million people in Central America's Northern Triangle (Guatemala, Belize and Honduras) into the financial system, to Asia, where Mastercard launched the Digital Acceleration for Small Businesses microsite to help SMEs recover from the COVID-19 pandemic. And in the United States, Mastercard has pledged millions of dollars in aid to Black businesswomen as part of the "Fearless Fund," a venture capital project built by women of color.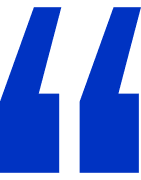 "No matter where you work or live, we are all in the sustainability business; the future of people, our planet and the economy are inextricably linked."
– Michael Miebach, CEO, Mastercard
Financial inclusion, the digital divide and other thoughts on the future of money | Ajay Banga. Watch Now
Mastercard leadership recognizes that it is essential to make the digital economy work for everyone, everywhere. "To be clear," says Banga, "a resilient rebuild aligned with the Sustainable Development Goals, will only be achievable if we can close the gap between those who have access to digital technologies and the opportunities that come with them—and those who do not. We can't have an Internet of Everything without the inclusion of everyone."